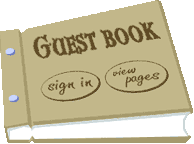 To 

          Wattsy's Page

When Irish eyes are smiling, they're        sure to be up to something!!

This page was last updated on: April 18, 2021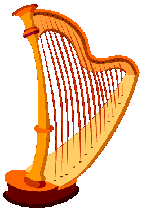 Irish Blessing.          

May your purse always hold a coin or two.

May the hand of a friend always be near you.

May You Be In Heaven, Half An Hour Before The Devil Knows You're Dead

          Family cottage in a small village called Poyntzpass, 

                             Co Down, Northern Ireland.

             My Mum was born in this cottage, in 1924.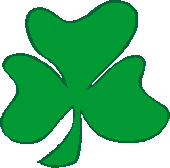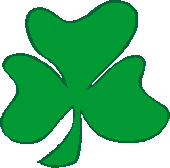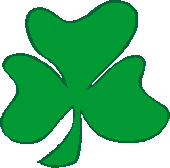 This certify that, I have Kissed the blarney stone

  and been sent forth with the Gift of Eloquence.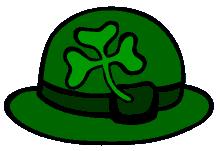 Uncle Hughie and my Mum, at Warrenpoint

              for a family meal to celebrate Hughie's 80th birthday.

       Sisters, the elder and the younger

                     Blanche & Cissie

Poyntzpass is a lovely little village in the North of Ireland just about 35 miles south of Belfast, 65 miles from Dublin. 

It borders Co Down & Co  Armagh, half way between Newry and Portadown.

Eileen outside the cottage this was our visit in July 2001

This is me taking in the view from the front door

This is some members of the younger generation of the Downey Family with Blanche my Mum, who is the the only remaining member of her generation.

Michael, in the middle of the lovely ladies, Dympna far right, me I'm next to Dympna. then Rosemarie Michael's wife next to Blanche.

                                               Now some history of the Downey Family.

The Downey Family lived in the Pass, as it is affectionately known, from the early 1900's.

Charles & Rose Ann had eight children.:-  Ted, Blanche, Betty, Sally, Harry, Hughie, James and Cissie (Mary).

Ted died aged 17 years and James was killed in an  farming accident, on his birthday, August 12th 1959.

Other members of the famliy married and moved away to various parts of Ireland or England.

Following a family discussion it was agreed that Sally would return home, from Belfast where she had been working, to care for her parents. 

When she retired Betty also returned to the Pass to help Sally care for their mother.

Everyone kept in close contact either by mail or phone.

Charles died in 1958, at the age of 92 years, Rose Ann died in 1979, when she was in her 100th year. 

Hughie returned to the Pass from Belfast following the death of his wife Mary. He was very fondly thought of in the Pass. 

Cissie and her husband Johnny lived in Newry and were regular visitors to the Pass with their children, Dympna & Jackie. Harry and his wife Sadie who lived in Lisburn also visited with their two sons, Michael & Jim. 

I visited with my Mum (Blanche) each year from England.

The Downey Family were very fortunate with the friends & neighbours they had.The support they gave the family over the years is very much appreciated.

   Sadly My Mum died on December 27th 2012, she was the last of that generation of the Downey Family.

             Also a very good friend of the Downey  family, Winnie Jenkins died on April 9th, 2013 .

Sally & my mum,when we visited Kerry. We were just having  a coffee before starting a trip around the Ring of Kerry.

Please click on a photo to get a larger size print.

Betty and my Mum at Blarney Castle

Eileen & I  having a little light refreshment,whilst in kerry, Ireland 2000.

The Elders of the Downey family, Rose Ann & Charles, where it all started for me!

Please take at close look at Cissie & Blanche, they are their mother's daugthers.

I think the photo of Granny was taken at Dympna's wedding and Grandad has just been to the cattle market in the Pass, this photo probably taken in the early 1950's

        Grand Old Man of Poyntzpass Passes Away

Full of years and possessing the deep esteern and respect of the entire community.  Mr Charles Downey

Passed away peacefully at his home in Loughadian  Poyntzpss, recently at the grand old age of 92 years.

A native of Loughbrickland his remains were brought to St Colman's Chruch there where Rev Fr Moore CC celebrated Requiem Mass and Officiated at the grave side.

Though born in Loughbrickland, the deceased moved to Poyntzpass at an early age and made his home there. He was employed by Down County Council for a great number of years.

At 92, the deceased was the oldest resident in the area and all sections of the community joined in paying tribute to his place in their affection. 

The funeral was the largest in the memory of all present

             These words are the original published

       My Grandfather died on the 16th October 1958

Here is another photo of Granny with Betty